Ed Voyles Hyundai is a proud supporter of

Hyundai Hope on Wheels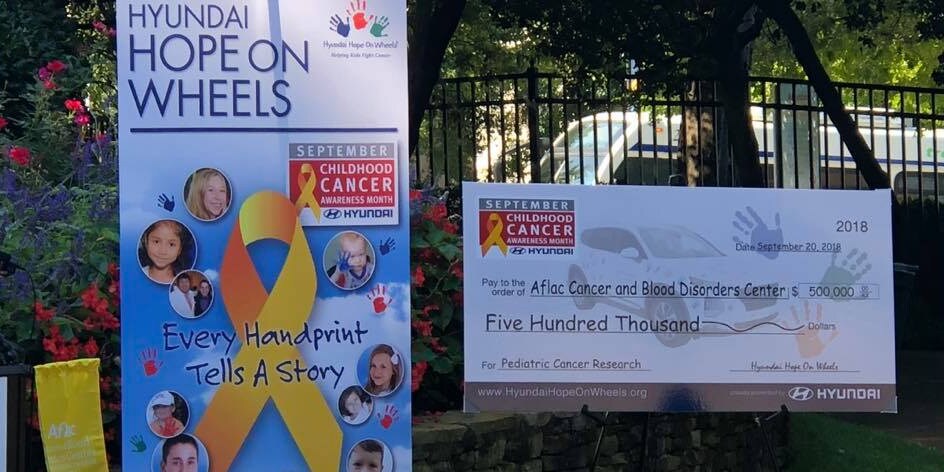 What is Hyundai Hope On Wheels?
Hyundai Hope on Wheels is a Pediatric Cancer Foundation that has worked for the last 20 years  to cure pediatric cancer through funding research and community awareness. Hyundai Hope on Wheels has been dedicated to supporting pediatric cancer research that finds innovative approaches, new discoveries, and improves care for children fighting cancer. It's theme "Every Hand print Tells a Story" details the bravery of kids fighting cancer, their families and the ground-breaking research of doctors fighting for a cure. Each hand print celebrates the lives of these children. Ed Voyles Hyundai's powerful partnership and charitable donations hope to create an impact in the efforts to fight Pediatric Cancer.