Kia Sedona Wins 2020 Best Family Car in Smyrna, GA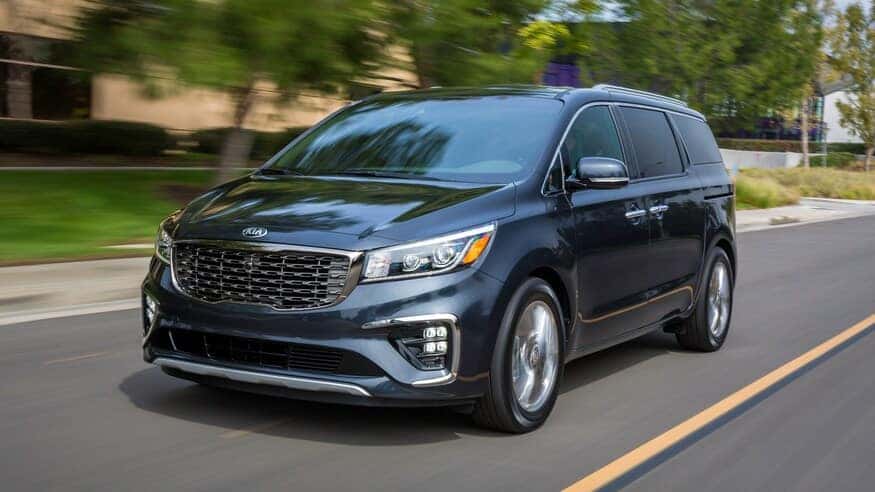 Looking for the perfect car for your family in 2020? Your search stops here. The 2020 Kia Sedona has been recognized by PARENTS magazine for being the best family car. The Kia Sedona has plenty of features that make it one of the best minivans you can find this year. When your family needs something safe, affordable, and reliable, the Kia Sedona has your back. We know that these are difficult times to navigate, which is why Ed Voyles Kia of Smyrna is dedicated to providing you with the facts about our favorite Kia models, so you can better decide which vehicle is right for your family. Read on to learn more about the 2020 Kia Sedona!
The Kia Sedona Comes Out on Top
The Kia Sedona defeated 50 other competitors in this prestigious title. PARENTS magazine conducted several tests to determine which vehicle was best for families in 2020. First, vehicles were required to pass government-mandated safety tests with flying colors. When those choices were narrowed, a safety technician installed various child car seats to determine whether or not the vehicles could satisfy a family's safety needs. On top of that, an auto expert studied the vehicles' drivability, cargo space, features, and performances. When all was said and done, the Kia Sedona was the best, hands down.
Why is the Kia Sedona so Great for Families?
When it comes to keeping your family safe, there's no room for error. The 2020 Kia Sedona was created to be one of the safest minivans on the market. Not to mention, the initial price is set low so buyers can add features as they see fit without breaking the bank. The Sedona also possesses an impressive amount of cargo space–parents will be familiar with the need for plenty of room when they need to travel! If you're spending the weekend exploring the sights of Smyrna, such as Sope Creek, you'll need the added space. With power sliding doors, a "Smart Power" lift-gate, easily stowable second row seating, and dual-screens for the rear seating, the Sedona has everything a family needs for a successful trip.
Kia Cares About Families and COVID-19
This is a particularly difficult time for families. With so many financial hardships, it might be hard to imagine purchasing that new 2020 Kia Sedona that will serve your family for years to come. That's why Kia has put funds into their Accelerate the Good program, which offers payment deferral options. Ed Voyles Kia of Smyrna also offers plenty of financial assistance for those who need it through our financial department.
Visit Ed Voyles Kia of Smyrna in Smyrna, GA, to learn more about how the 2020 Kia Sedona can serve your family!
If you're in the Smyrna, Marietta, or Cobb County area, you're in our neighborhood! If you're exploring the sights of Georgia with your family, you can do it to the best of your ability with a Kia Sedona. Explore the Silver Comet Trail, or spend a day at Jonquil Park, and see how the Kia Sedona can help you discover Georgia! Allow Ed Voyles Kia of Smyrna to get you started.