2023 Kia Telluride Preview in Smyrna, GA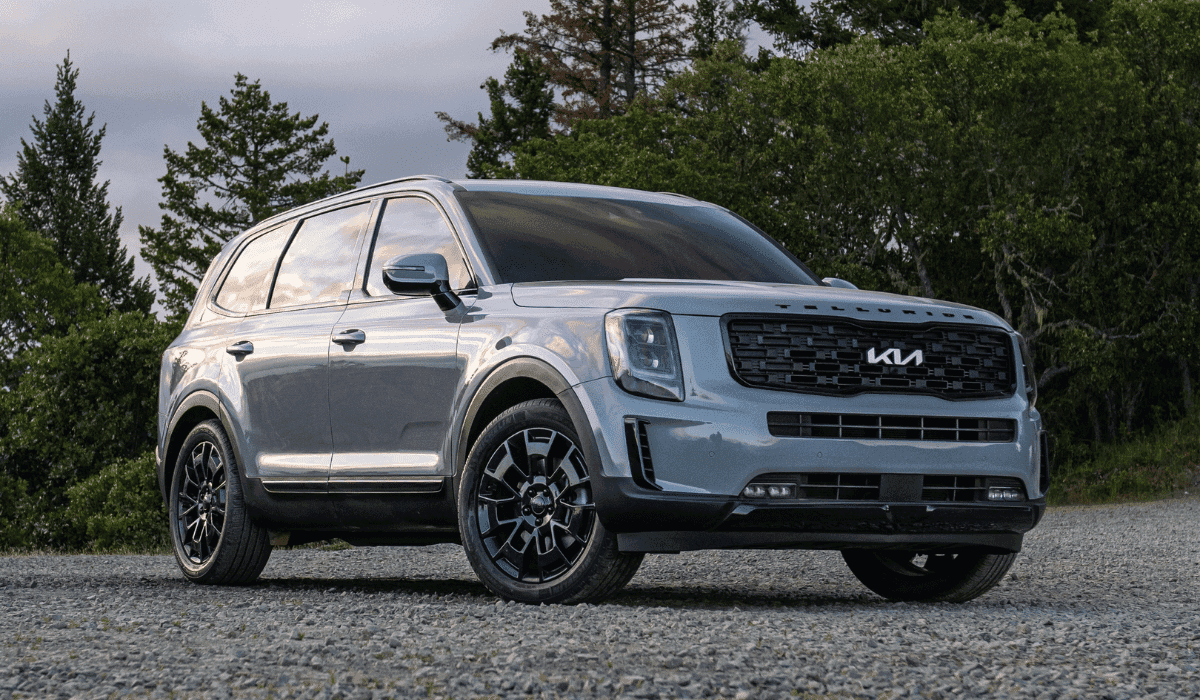 The all-new 2023 Kia Telluride is coming in hot to Smyrna, GA! This stylish, spacious new SUV has a 5,500-pound towing capacity, features all the rage in driver-assistance technology, offers all-wheel drive, and more.
The 2023 Telluride has a 3.8-liter V6 engine that produces over 290 horsepower and comes in two new trims in addition to the LX, S, EX, and SX: the X-Line and the X-Pro. Does this sound like a dream come true?
Contact us at Ed Voyles Kia of Smyrna, GA for more information on the new 2023 Kia Telluride and to discuss financing and schedule a test drive.
What's New for the 2023 Kia Telluride?
While much of the exterior of the 2023 Kia Telluride maintains the classic design, some new features include vertical headlights with standard LED bulbs, new wheel designs, and an updated grille. The 2023 Telluride also shows off some bold and exciting new colors: Midnight Lake Blue, Dawning Red, and, and Jungle Wood Green.
As for the inside, the Telluride has a redesigned dashboard to fit dual 12.3-inch display screens, "connected routing" for real-time and predicted road information and navigation-based smart cruise control.
Safety features also include technology that aims to prevent collisions when making a left turn, entering intersections, switching lanes, and more.
How Does the 2023 Kia Telluride Perform?
In addition to a V6 engine that produces 291 horsepower and 262 pound-feet of torque, the 2023 Kia Telluride has an eight-speed automatic transmission and offers all-wheel drive as an option in every trim, which is the standard for the two new trims, the X-Line and X-Pro.
It also proudly stands tall with eight inches of ground clearance for all kinds of off-road adventures and can tow up to 5,500 pounds. The front-drive version offers up to 26 MPG, saving you money at the pump compared to other SUVs.
With excellent braking and precise steering, the 2023 Kia Telluride is more than ready to hit the streets, highways, and trails.
Take a Look Inside the 2023 Kia Telluride
Besides the massive dual 12.3-inch display screens, stylish interior color package options, state-of-the-art navigational features, and top-notch safety aspects, the 2023 Kia Telluride also has a luxury feel on the inside and a seriously spacious cabin. This makes the three-row SUV more than ready to take on carpools, road trips, and family vacations with lots of room to spare.
The Telluride provides a Wi-Fi hotspot to connect up to five devices, can be locked and unlocked with a digital key through Kia Connect, and includes driver's seat memory settings and heated seats. The 2023 Telluride is where style and luxury meet performance and technology.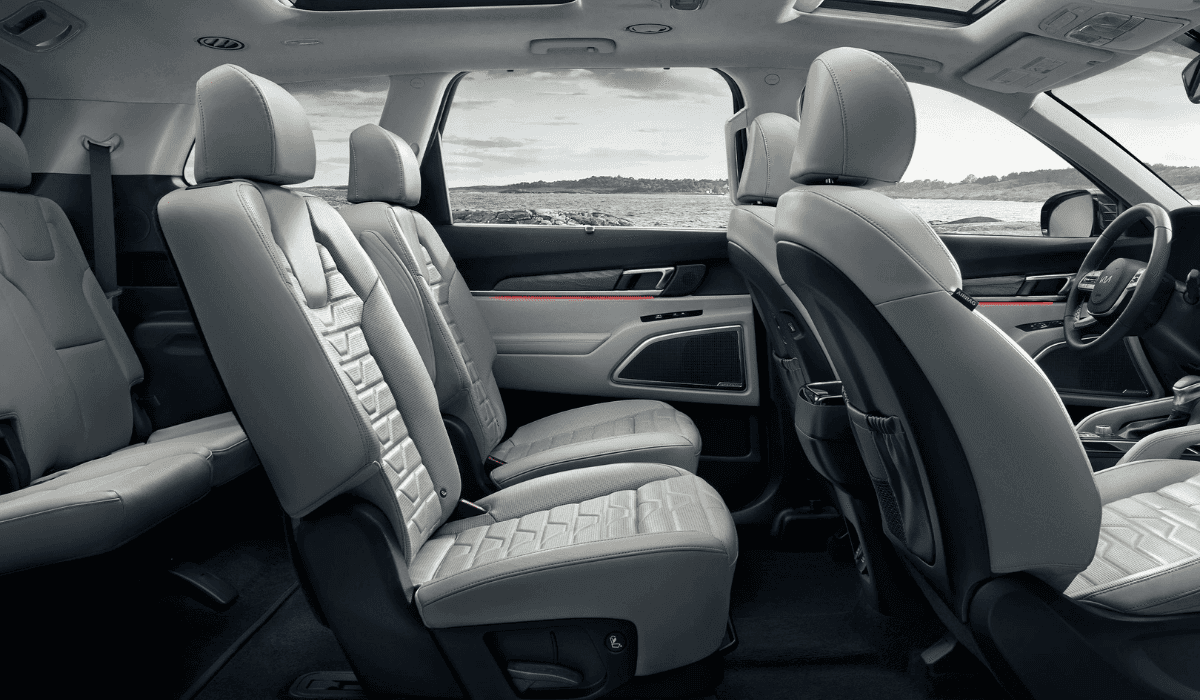 Where to Buy the 2023 Kia Telluride in Smyrna, GA
The new 2023 Kia Telluride checks all the boxes when it comes to luxury, performance, comfort, and style. If you're ready to test drive your dream car, contact us today at Ed Voyles Kia of Smyrna, GA for more information, to value your trade, and to estimate your payment plans.